Interior design of two livings in the exclusive building Boas Ibiza by Jean Nouvel
/ Ibiza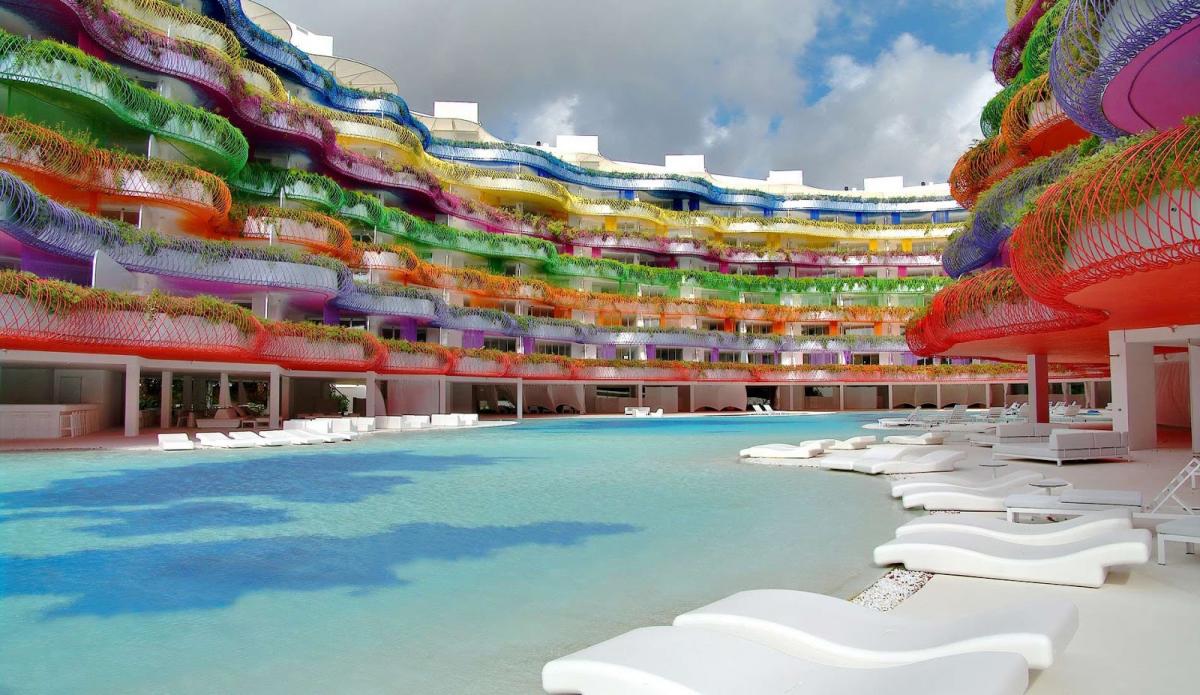 vilablanch studio is carrying out the interior design project of two luxury flats located in the spectacular residential complex Las Boas de Ibiza, work of the prestigious architect Jean Nouvel.
Built in the form of an Italian theater, this innovative set of houses stands out for its colorful and jungle balconies and its majestic swimming pool, which recreates a beach of crystal clear water. Nature and harmony are two of the elements that Jean Nouvel wanted to convey with this project. "In this project water entering the middle of the buildings is a fundamental element, as it provides freshness and, at the same time, offers the pleasure of bathing," says Nouvel, "is a building conceived exactly as a theater, the scene the port and the citadel are decorated; this structure allows all apartments to have a direct view of the sea ".
Undoubtedly, the exclusive building Las Boas is one of the protagonists of the luxurious leisure areas of ​​this Pitiusa island. Located on the seafront of Ibiza, it offers the best views of the walled enclosure of Dalt Vila, the neighboring island of Formentera and the entire bay of Ibiza.